Where and How To Get After Effects Training
Videos and animation are electronic media that help to make life more fun. They involve motion pictures or images that are used in film, TV, web, games and other kinds of video production.
Often the final video or animation product you see on TV, web, or any other platform has undergone a form of editing. This is to make it more appealing by adding some form of special effects. Doing this helps to create an illusion of reality and this is great for storytelling and film production. You may learn more about this here.
To add special effects and create animation, designers use a variety of software. One of the best software available for doing this is called Adobe After Effects.
What is Adobe After Effects?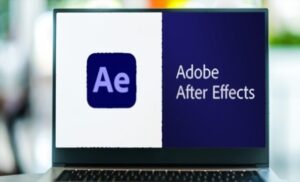 After Effects is an animation and video software application. It is used for creating special effects, motion graphics, presentations as well as online content. It is also used widely for TV as well as film post-production for editing and compositing. It can be used on the web, in broadcast TV, in-store displays and kiosks.
Additionally, it can be used for creating cartoon characters, applying different forms of animation and also designing tiles. All of these help to create and tell visually appealing stories that can integrate into practically any medium. This in turn enhances the story, image, presentation, or mood.
Adobe After Effects is typically used in the post-production phase of projects. That is after the video has been edited. It has several hundreds of effects that may be used to control imagery and graphics.
The software is available for both Mac and Windows operating systems. It is a part of the Adobe Creative Cloud Suite. It can be purchased as standalone software or as a part of the Adobe CC Suite.
The Adobe CC Suite is automatically updated for users continuously. It allows the syncing of your settings so that you can use across your various computers. Having it does enable one to easily use other software in the Suite. Nevertheless, you need an active subscription to enjoy this which you may cancel at any time.
In addition to the above features, the software works as a basic non-linear editor, media transcoder and audio editor. It is a widely used software and known for its versatility because there are very many ways to use it for creating visuals. It has become an industry standard for creating motion graphics and visual effects.
This software supports various file formats for saving, importing and exporting. You can also find third-party plug-ins called codecs that can be used to extend this. You can see more on this here https://designshack.net/articles/software/what-is-adobe-after-effects/.
How The Software is Used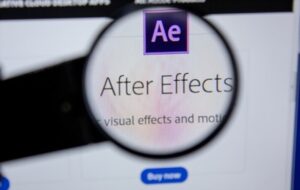 After Effects as previously mentioned can be used for animation, effects as well as compositing. It is mostly used for motion graphics and this involves creating movement and motion for static objects. These objects can include images, texts, logos, or any other type of graphic.
Visual effects (VFX) are also common in film and video. These can include things such as creating water and fire, adding snow, making objects fly or disappear, etc.
Digital compositing involves putting together multiple videos into one. These videos can be layered over each other or used separately on a screen. The software makes it quite possible to merge the videos using the compositing function. It can be used for stylizing 2D footage in a 3D space as well as creating 2D cartoons and characters.
Who Can Use After Effects?
After Effects can be used by a number of professionals. These include:
Animators
Visual artists
Visual designers
Advertising agencies
Social media professionals
Motion graphic designers
UI/UX professionals
Animators
Video producers
Video artists and editors
Film producers
The software initially began as a program for professionals to create high-quality videos that were to be broadcasted on television. Most networks and post-production facilities use it as an essential tool for their daily operations using it for creating original content. They use it as an affordable way to make stunning and high-quality content easily and quickly.
Learning After Effects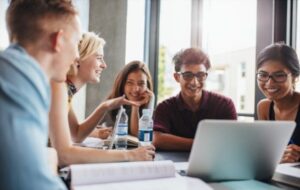 There are different ways you can learn After Effects. Many of the artists and designers that use this software gain proficiency through in-depth and hands-on training. You can go through formal training in a school, class, or university. You may also learn by yourself online through tutorials and videos.
The good thing about formal learning is the support you get from tutors and classmates alike as against learning by yourself. It also helps you to learn faster because it is a structured environment with a set schedule. The classes are conducted by live instructors and this means you can see live demonstrations and get involved in interactive projects.
You can also have your questions answered immediately. You may also be able to get into a bootcamp that offers more in-depth learning. With classroom learning, you earn a certificate after your training. The After Effects training is available in most cities around the United States.
If however, you prefer online training, you have two options. You can either register for an online classroom or learn informally through websites like YouTube and others videos and tutorials. An online classroom is structured similarly to a physical one only this time, you are online.
The online class is delivered through a web conference and you can interact with the instructors and other learners via live chat. You may still see some demonstrations and get your questions answered.
When learning by self-help, you go at your own pace. You can use any of the hundreds of free or paid materials available over the internet. Your speed of learning will depend on various factors like the resources you have such as time and your motivation level.
The disadvantage to this is that you may be slower in learning. You also will not have the support and interaction that are available in a classroom setting.
Conclusion
There is no gainsaying the fact that Adobe After Effects is the best-known software for special effects and animation. It is used by a wide range of professionals for their daily work to produce content of high quality. If you are interested in learning it, all you have to do is register for a class either physically or online.